Home

/

HVAC+R ENGINEERED SOLUTIONS
COMMERCIAL REFRIGERATION & HVAC+R ENGINEERED SOLUTIONS

RA is a proud division of Stareast International
When you have requirement for refrigeration engineered solutions, look no further than Refrigeration Agencies Australia. We have the most highly-trained, industry-certified master engineers with years of experience working with commercial, industrial and residential clients and applications providing solutions to suit any project!

We are a specialist wholesale distributor of commercial refrigeration products and accessories to the commercial refrigeration, HVAC and OEM wholesale sectors.

We are the Australasian and South Pacific Distributors of:-
· Greenhalgh Evaporators and Condensers
· Frigo-Refrigeration Systems

Our services include system design, equipment selection and product specification for all commercial refrigeration systems. We have a robust product development program – designing and developing new refrigeration products with energy efficiency and low Carbon footprint in mind. Our comprehensive and competitive product range will satisfy most commercial refrigeration applications.

We strive to be a 'best-in-class' supplier of high-quality, cost-effective, energy-efficient, environmentally-friendly, innovative commercial air conditioning and refrigeration products and solutions, setting best practice standards internationally. We will be the most dynamic and specialised Australasian supplier, offering a concentrated range of products and services. We will promote and strengthen the commercial air conditioning and refrigeration industry, adding value to all our stakeholders through our specialist knowledge, innovative solutions and superior customer service.

Our competent sales and marketing teams are able to advise our customers with the best possible system solution in:

· Commercial Refrigeration
· Air Conditioning
· Bulk Refrigerant (R134A, R404A, R410A & more)
· Fluid Chiller
· Refrigerated Dehumidifying
· Ventilation
· Indoor Air Quality (IAQ)
· Pharmaceutical Clean Rooms

In addition to our standard range, we offer optional extra-suitable to specific applications–from heat recovery systems, energy efficient systems, eco-friendly marine applications, shock and explosion proof systems, very high ambient systems, etc. Let us know how we can help you today.


PLEASE CLICK HERE TO VIEW OUR PRODUCT RANGE OR...
Please click on the following relevant buttons to obtain PDF product sheets















FOR AIR-CONDITIONING SYSTEMS, AMMONIA, CO2, GLYCOL AIR COOLERS, FRIGO JUMBO PACKS AND OTHER CONDENSER TYPES PLEASE CONTACT US VIA PHONE OR EMAIL.
---
INDUSTRIAL CHILLERS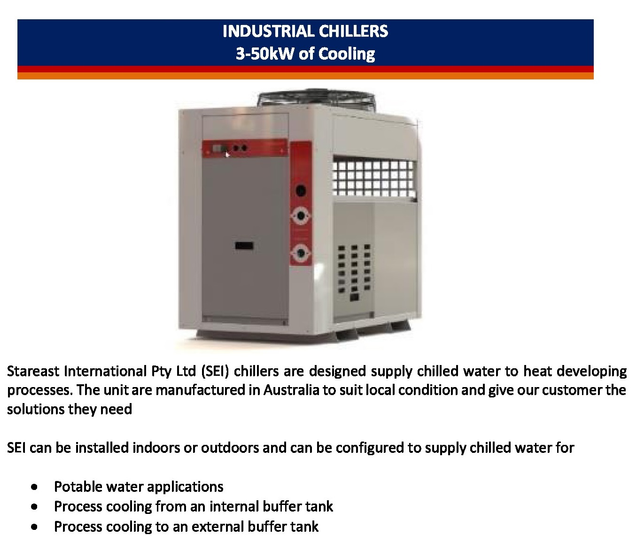 ---